Boost Your Rankings: How WP Fastest Cache Impacts SEO for Blogs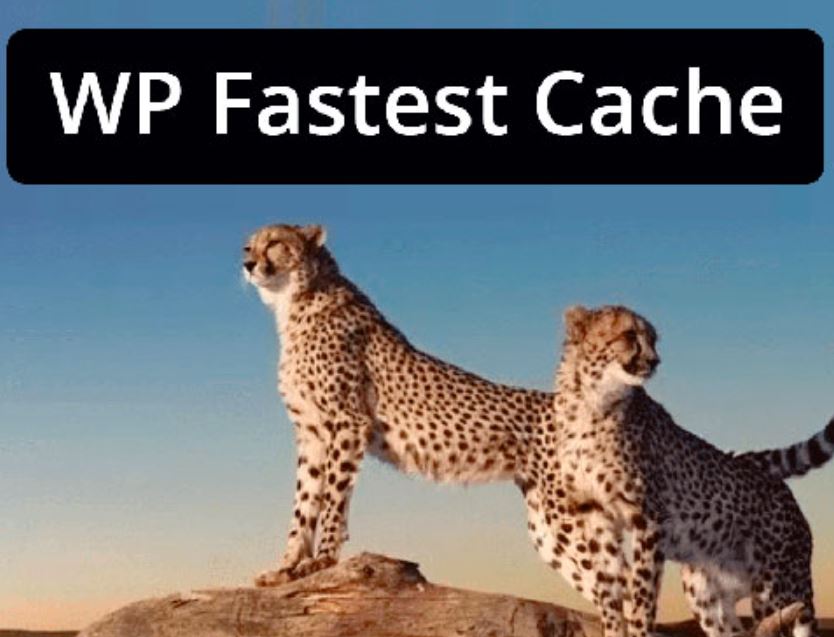 Introduction
In the fast-paced world of the internet, the speed at which your website loads plays a crucial role in retaining visitors and keeping them engaged. Slow-loading websites not only frustrate users but also affect your search engine rankings. Enter the WP Fastest Cache WordPress plugin – a game-changer for enhancing your website's performance. In this article, we will delve into the ins and outs of using this plugin to create a professional blog that not only captures your audience's attention but also ranks well on search engines.
This plugin is designed to optimize your website's speed by caching content and reducing server load. Here's how you can leverage its power to write an exceptional blog:
1. Installing and Activating the WP Fastest Cache Plugin
Getting started is easy. Head to your WordPress dashboard, navigate to "Plugins," and click "Add New." Search for "WP Fastest Cache," install, and activate the plugin. Once activated, you'll find a new menu item labeled "WP Fastest Cache" on your dashboard's left-hand side.
2. Configuring the Plugin Settings
Click on "WP Fastest Cache" in the dashboard and then select "Settings." Here, you can configure various settings such as:
Enabling caching for mobile devices.
Enabling cache for logged-in users.
Setting up browser caching for static files.
3. Utilizing Minification and Gzip Compression
In the "Settings" section, enable options for minification and Gzip compression. Minification reduces the size of your HTML, CSS, and JavaScript files by removing unnecessary characters, while Gzip compression further reduces the size for faster loading.
4. Leveraging Browser Caching
Browser caching is a key factor in improving page load times for returning visitors. Enable browser caching through the plugin settings, allowing certain elements of your website to be stored in visitors' browsers, reducing the need to re-download them on subsequent visits.
5. Content Delivery Network (CDN) Integration
Integrate your preferred CDN with the WP Fastest Cache plugin. CDNs store cached versions of your website on servers located worldwide, ensuring faster loading times for visitors regardless of their geographic location.
6. Regularly Clearing Cache
While caching significantly improves speed, it's important to clear the cache regularly. The plugin allows you to set a schedule for cache clearance, ensuring your visitors always see the latest version of your blog.
How Does WP Fastest Cache Improve Your Blog?
The integration of the WP Fastest Cache plugin into your blogging strategy offers numerous benefits that contribute to a more professional and efficient website:
Enhanced User Experience: Slow-loading websites drive visitors away. With improved load times, your readers will have a seamless experience, reducing bounce rates and increasing engagement.
SEO Advantages: Google's algorithms prioritize fast-loading websites. By optimizing your site's speed, you're signaling search engines that your content is worth ranking higher, potentially boosting your organic traffic.
Reduced Server Load: Caching reduces the load on your server by serving cached content to visitors, rather than generating it from scratch each time. This is particularly useful during traffic spikes.
Mobile Friendliness: In the era of mobile browsing, fast-loading pages are crucial. WP Fastest Cache ensures that your blog is mobile-friendly and accessible to a wider audience.
Frequently Asked Questions (FAQs)
Q: Is WP Fastest Cache suitable for all types of websites?
Absolutely! Whether you run a blog, e-commerce site, or portfolio, WP Fastest Cache can significantly improve your website's speed and performance.
Q: Does WP Fastest Cache affect my site's design or functionality?
No, the plugin focuses on optimizing speed without altering your website's design or functionality.
Q: Are there any compatibility issues with other plugins?
WP Fastest Cache is designed to be compatible with most plugins. However, it's recommended to test your website after installing any new plugin.
Q: Can I use WP Fastest Cache if I'm not tech-savvy?
Certainly! The plugin is user-friendly and doesn't require extensive technical knowledge for installation and basic configuration.
Q: Are updates and support available for WP Fastest Cache?
Yes, the plugin is regularly updated to ensure compatibility with the latest WordPress versions. Premium users also receive priority support.
Q: How frequently should I clear the cache?
The frequency of cache clearance depends on how frequently you update your content. It's advisable to clear the cache after significant updates.
Conclusion
In the ever-evolving digital landscape, speed is of the essence. Writing a professional blog with the WP Fastest Cache WordPress plugin can set you on the path to success. By enhancing user experiences, boosting SEO efforts, and streamlining your website's performance, this plugin empowers you to create a blog that not only captures attention but also delivers results.